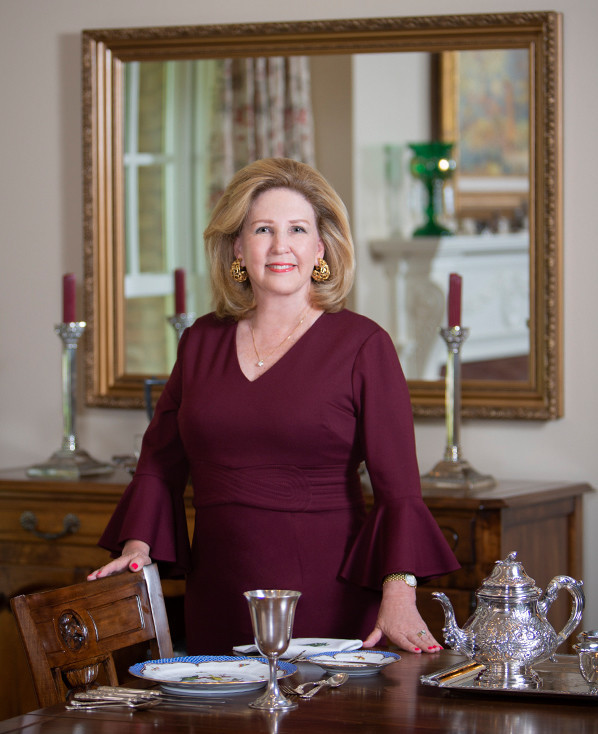 Anne Paup is an etiquette consultant trained and certified by The Protocol School of Washington, the nation's leader in etiquette and protocol services.  Since 2003, Anne has offered her classes to children, college students, businesses, and corporations.  She also teaches private tutorials to individuals and families.
Anne has worked for over three decades in her husband's law office, where she has experienced the workforce firsthand.  This has given her experience in interviewing, dress codes, staff hiring, office rapport, and changes in office trends.
Having lived in Fort Worth for over 45 years, Anne has been active in the community.  Significant examples include serving on the boards of the Junior League of Fort Worth, Harris Methodist Health Foundation, and Jewel Charity, benefiting Cook Children's Medical Center, where she is currently the Co-Chair of the Jewel Ball for 2020.  Anne is also active in her church, First United Methodist of Fort Worth, as a choir member and past president of her church circle and the United Methodist Women.
In addition, Anne has travelled extensively across the United States and abroad.  Anne has made it a point to observe specific customs and manners of other cultures and countries. She has also kept abreast of current etiquette issues here at home with seminars and webinars.  This ensures that her etiquette programs are timely, exciting, polished, and beneficial.
Let Anne help you win your interview, dress for success, and give you and your company that etiquette edge!
Anne Spivey Paup
Certified Etiquette & Protocol Consultant
Jewel Ball Co-Chair
February 29, 2020